PLEASE NOTE : We all still have to Stay Alert and follow UK Government Guidelines and our National Governing Body – The England & Wales Cricket Board (ECB) while playing Cricket including the before and after bit – the pre match and post match.
#StayAlert
ECB have made it easier to access all the COVID-19 resources on the ECB Resource Hub, we have grouped these into one folder which can be accessed from the home page here (for those not yet registered, you will be required to do so). 
Simply scroll down, and click on the folder named COVID-19 Recreational Cricket Support to access all the assets in one place. Any new items that we load into the system, we will ensure that they are in this folder as well. 
Special Measures announced for non-compliance by clubs/teams of ECB Step 4 Return to Cricket Guidance
Ahead of cricket this weekend (22/23 August 2020) , County Cricket Boards (CCBs) Leagues and Competition Organisers now have the ability to act quickly by taking action against clubs failing to comply with UK Government and/or ECB guidance on the return to cricket.
During the pandemic, the ECB has been working to three principles:
Public and Workforce Safety
Support the Cricket Network
Working in Partnership
Since returning, the vast majority of clubs and teams have been operating within the guidance. It is essential that a minority do not bring the threat of cessation of cricket for others. Clubs or teams operating outside of requirements can be brought back into 'safe operation' quickly or risk the loss of support, maintaining ECBs commitment to safe standards of operation.
CCBs, Leagues and Competition Organisers can now use the fast acting 'Special Measures' following a second breach of the ECB or UK Government guidance.
Note: This includes participants having returned from some countries or territories requiring a period of quarantine.
Further details on how the Special Measures will work can be found here.
All the above is sourced from the ECB / ECB Messaging Update : Clubs & Leagues email Friday 21 Augsut 2020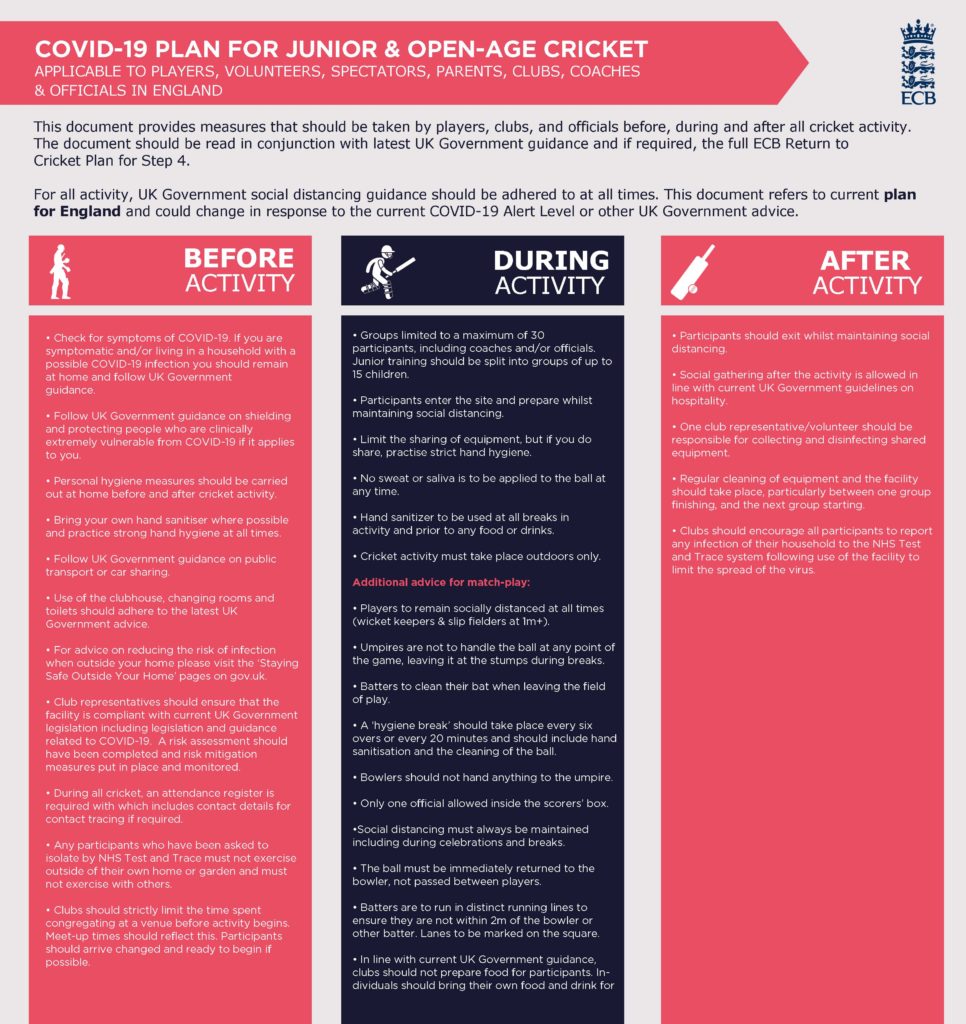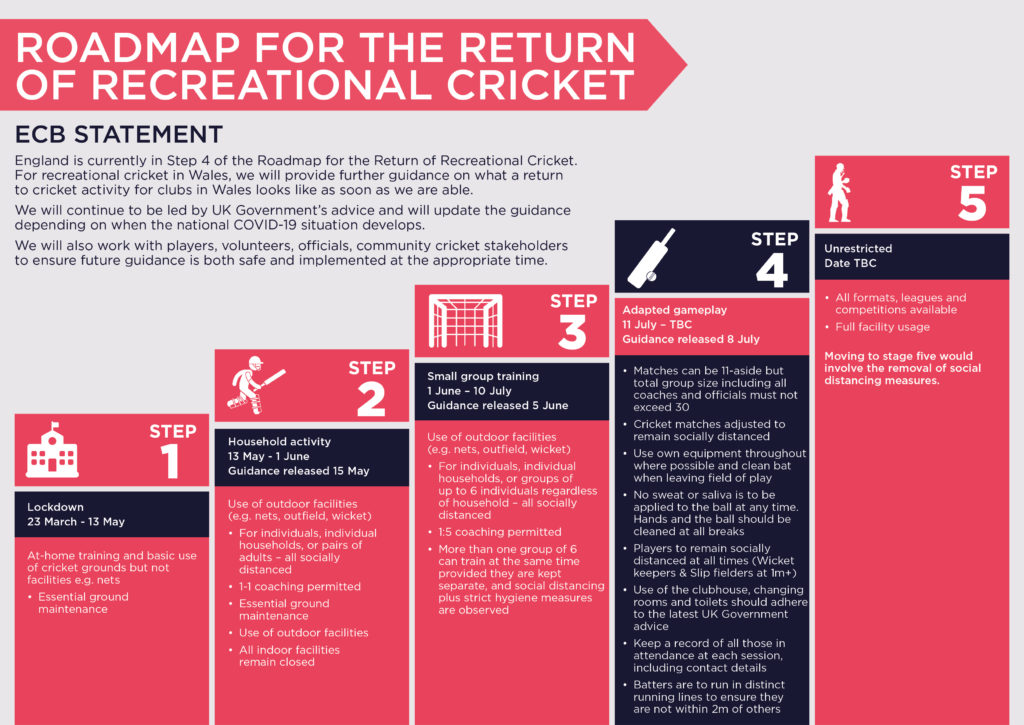 this page was last reviewed and updated 23 August 2020