Paul was Working from Home but no longer even though IT support for a Food manufacturing Company across the UK, Europe and America.
So Paul has produced two "Wordclouds" which he thought would look great as Limited Edition Prints on a Home room Wall or in a clubhouse as away of raising some cash for Great Cricket Causes.
Probably member clubs of the Surrey Downs League, although Paul's preferred Cricket Charity is Chance to Shine so could go to them once normality returns. It will won't it?
Infor below – hope you like them and like them enough to get one!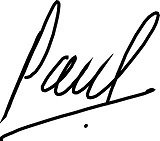 They are mounted and framed and will be delivered directly from Paul's preferred online supplier The Picture Frame Company Malton North Yorkshire.
Size is 56x56cm – larger ones 106x106cm are available – please contact Paul for costs
The price reflects the costs including £10 UK mainland only and a dontation.
Limited Edition Print 1 – Wordcloud "Square"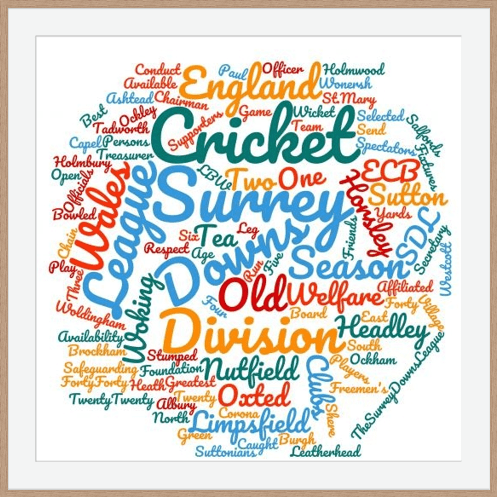 Limited Edtion Print 2 : Wordcloud "Trophy Square"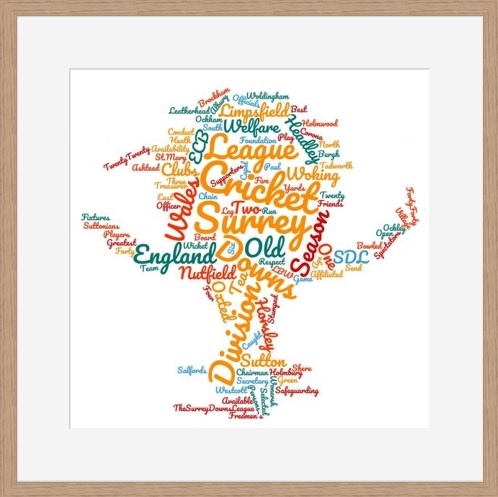 More information on the above two Limited Edition Prints are available at https://paulgriffiths.info/shop
Please contact Paul directly to arrange – as he is not sure how is online payments will work (as still testing.)
What is a wordcloud : an image composed of words used in a particular text or subject, in which the size of each word indicates its frequency
both the wordclouds are based on the following words :
Ashtead
Albury
Available
Availability
If Selected
Burgh Heath
Corona
Headley
Headley Old Freemen's
Wonersh
Old Woking
Ockham
Ockley
Old Suttonians
Old Woking
Tadworth
Nutfield
South Nutfield
Holmbury St.Mary
Westcott
East Horsley
Horsley & Send
Brockham Green
Salfords
Shere
Leatherhead
Sutton
Oxted & Limpsfield
Capel
Surrey
Surrey Downs
Surrey Downs League
Season 45
Season #45
The Surrey Downs League
TwentyTwenty
2020
FortyForty
Cricket in Surrey
Cricket at it's Best
Sutton
Oxted and Limpsfield
Open Age
Welfare
Safeguarding
Conduct
Woldingham Village
North Holmwood
Fixtures
it's what we do
Play Cricket
SDL
SDL – The Surrey Downs League
The Surrey Downs League
TheSurreyDownsLeague
Surrey Downs League
Six
Not Out
Caught
LBW
Leg Before Wicket
Run Out
Stumped
Bowled
ECB
England and Wales Cricket Board
Surrey Cricket Foundation
Friends of Surrey
ECB Affiliated
Respect
Officials
Players
Spectators
Supporters
Tea
Tea Persons
Forty Five
Season 45
Division One
Division Two
Division Three
Division Four
Team
Clubs
Cricket Clubs
Twenty Two Yards
One Chain
Greatest Game
Cricket
England
Wales
England & Wales
Chairman
Treasurer
Secretary
Welfare Officer
Paul