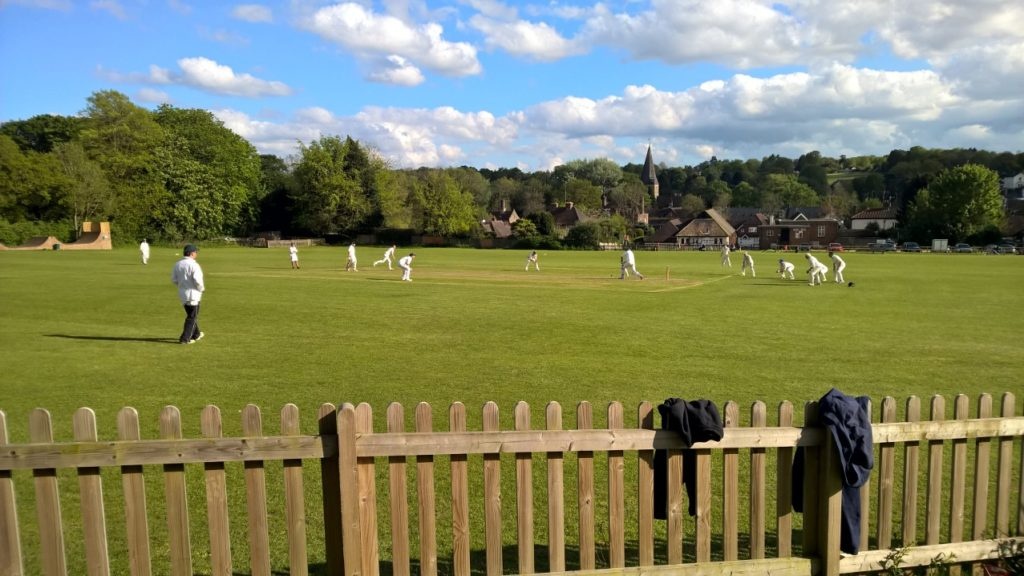 Surrey Downs League Matches in 2020 Guidance (version 1; 14.7.2020)
This guidance complements the official playing and clubhouse guidance issued by the ECB in relation to COVID19. All clubs must ensure that all their players are fully aware of the ECB and SDL guidance before playing in any match this year.
1) All SDL matches will be played as competitive friendlies. The matches will be 11 a side, 40 over win-lose format, following our usual league rules. All matches should start at 1 pm.
2) Results and scorecards should be entered onto the PlayCricket site in the usual way. At the end of this season will award the usual individual player awards based on the performances in the reduced season.

3) As it is likely that the number of home and away matches may become somewhat unbalanced for some teams this year, each side must provide 1 new ball for each game. There will, as in a normal season, be no match fees charged by the home side to the opposition.

4) After the first 1-2 weeks of matches, the impact of the safety procedures on the time taken to play matches will be reviewed. The Committee reserves the right to reduce the match format (e.g., to 35 overs a side) if this will be necessary to ensure games can be completed.

5) There has been some confusion in the ECB guidance regarding the running lines for the non-striking batsman. The original guidance suggested running down the middle of the adjacent strips to the one you are playing on. In the FAQ document, a much more practical solution is suggested and this should be adopted (i.e., running one strip away, on either side as appropriate, from the current strip and so not affecting the playing surface of these adjacent strips).

6) There will be no use of changing rooms and showers. Players must arrive changed and ready for play.

7) There will be no teas offered by the home sides during SDL matches in 2020. Players should bring their own supplies of food and drink. There will be a tea break of 20-minute taken at the usual time-point (i.e. typically between innings), during which food and drink may be consumed in a suitably socially distanced fashion, ideally outside.

8) There will be a maximum of 30 participants at each game including players, scorers and umpires. Spectators are also described as participants in the latest version of the ECB guidance. This unfortunately means that spectators are currently to be discouraged this season. Once the total of 30 participants has been reached, the home club will ask any further participants to leave. We will seek clarification as to whether spectators are really intended to be part of the total participant count and offer revised guidance as appropriate.

9) Each side should complete an attendance sheet with full participant names and contact telephone numbers. A standard sheet will be provided by the league committee. If additional players are recruited at the last minute, or there are player changes, these should be completed by the relevant captain at the start of play. All officials and any other participants attending must be noted on these attendance sheets. Each captain must show the completed sheet to the opposition captain and umpires before any match can commence. As soon as possible after the end of the match the completed sheet should be emailed to the SDL using secretary@surreydowns.org. They will be retained for 21 days and destroyed thereafter.

10) If any participant, attending an SDL match, becomes ill with suspected COVID symptoms within 21 days of the SDL game, they must notify their home club and the league immediately at the same email address above. The attendance sheets for the SDL matches will be used to enable everyone to engage with COVID-tracking tracing and testing procedures. It is therefore vital that attendance sheets should be completed accurately and completely.

11) Player safety will be paramount in this season. If any player breaches the health and safety guidance during play, it is expected that the captains and umpires will remind the player of his/her obligations. Common sense should be used in policing these new and complex guidelines, but if there are repeated breaches by an individual or side, the opposing captain may, as a last resort, remove his or her players from the field of play leading to the abandonment of the match.

12) Flexibility will also be a key consideration during 2020 as a means for "getting the game on" and ensuring that as many of the scheduled league fixtures as possible are played. Where a side is playing a match and the opposition cannot fulfil the fixture, sides should make every effort to find replacement opponents. These can be drawn from any division in the SDL, if both sides are free and willing to play one another, and are not separated by more than 2 divisions. Where the sides are from different SDL divisions, the match will be treated (for awards purposes) as being in the higher of the SDL divisions of the two sides concerned.

13) Similarly, there are sides who cannot play at their normal home ground this year (see below). While these can be often played at the other venue there will be clashes for clubs who have 2 teams in the SDL. In these situations, it is hoped that other SDL clubs may be able to offer their grounds to accommodate such matches. The new divisional SDL WhatsApp lists should help with these processes.

14) Burgh Heath will not be playing in 2020. Any side drawn against Burh heath should try to replace that fixture with a friendly.

15) Old Suttonians normally use a school ground for SDL games. However, they do not currently have a home ground for this season, as the ground has been shut/mothballed by the School. All Old Suttonians games should be played with Old Suttonians away, whenever possible, or by making alternative arrangements for the match venue (until further notice).

16) Ashtead CC are in the same position as Old Suttonians.
SDL Executive Committee
July 14th 2020
Please Note : Member Clubs Burgh Heath and Ockley have decided not to play this 2020 season. SurreyDowns.Org look forward to welcoming both clubs back in 2021.
this page was last reviewed and updated 17 July 2020